Kiwi Game Starter
2018
​
Winner
Ten Thousand Coins: The Golden Merchant is a story-driven merchant adventure following a bold but seemingly inept merchant fox girl who gets into big trouble with debt. With her loved one's life at stake, she must gather allies and lead a merchant company in order to pay back 10,000 gold coins.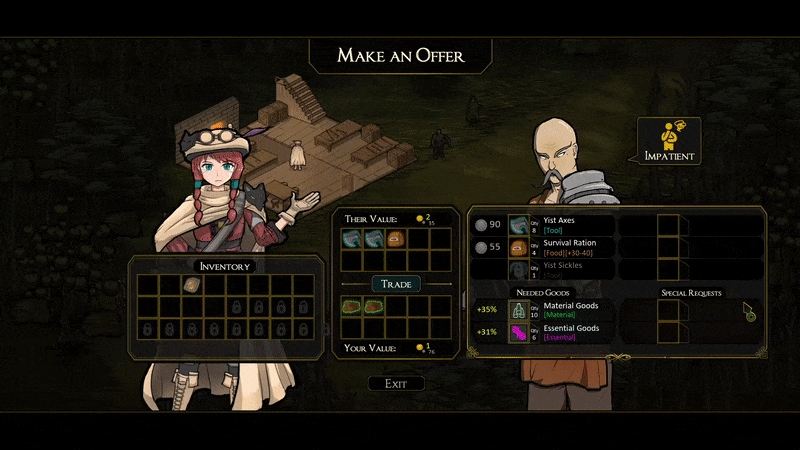 Ten Thousand Coins: The Golden Merchant aims to be a unique experience that will breath new life into an underappreciated niche genre.
Sign up to get the latest development updates and a chance to become an Alpha tester!
Traverse through the dangerous

wilderness

and encounter random

events

.
These events can range from

terrain hazards

,

bandit

ambush

, or finding

abandoned

loot

.
Follow

Viia

and her bearoon master

Vuut Vuut

as they

embark on their adventure into

Grand Emperium

to find Viia's homeland.

As tragedy strikes, Viia is left with the insurmountable task of earning

ten thousand

gold coins.
A one-of-a-kind

barter

system. Barter goods directly with traders to earn a profit. Negotiate good deals, but be careful not to anger your traders.
Sell

goods for coins and safely store inside your magical

Coin Chest

, building up your

wealth

to meet milestones.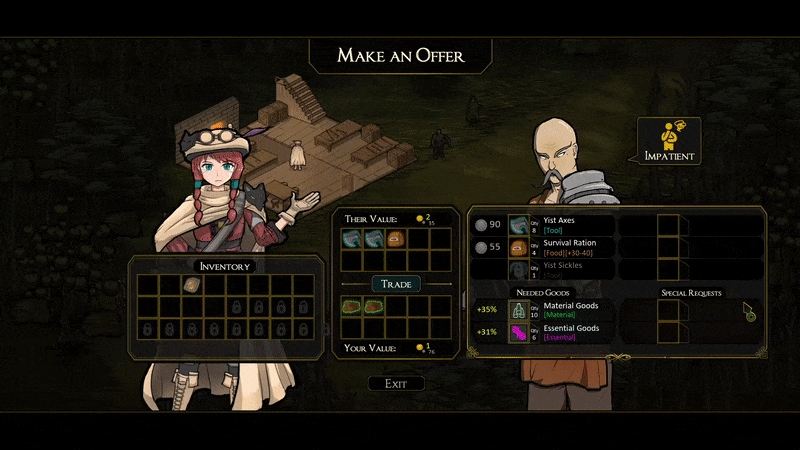 Turn-based combat with quick-time interactions, a challenge to both your wits and

reflexes

.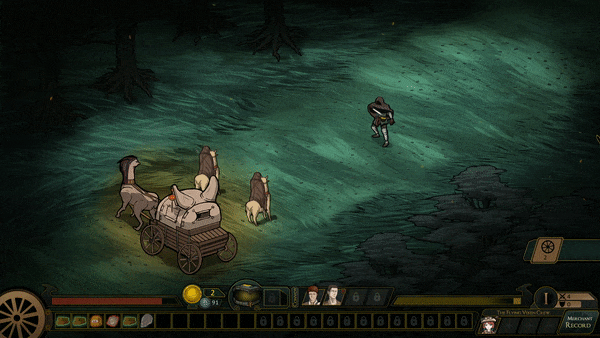 Explore, Trade, and Earn Ten Thousand Coins
Explore Grand Emperium, travel to various settlements, identify profitable trade routes, survive hazards, and hostiles encounters

!
Ten Thousand Coins is currently in Alpha development. Any game-play or art shown so far is not representative of the final state of the game.