I'm a paragraph. Double click me or click Edit Text, it's easy.
Kiwi Game Starter
2018
​
Winner
Ten Thousand Coins is a story-driven merchant adventure that will test your sense of strategy and empathy as you make tough decisions for a fox merchant girl aiming to save the life of a loved one.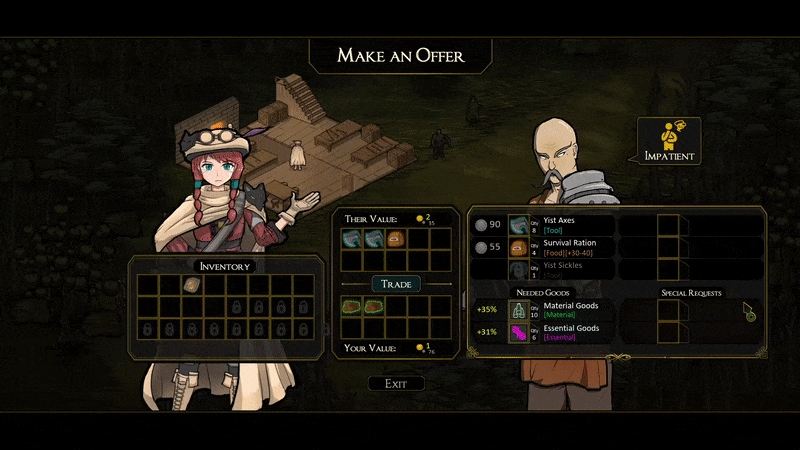 Ten Thousand Coins aims to be a unique experience that will breath new life into an underappreciated niche genre.
Traverse through the dangerous

wilderness

and encounter random

events

.
These events can range from

terrain hazards

,

bandit

ambush

, or finding

abandoned

loot

.
Follow

Viia

and her bearoon master

Vuut Vuut

as they

embark on their adventure into

Grand Emperium

to earn

ten thousand

gold coins in order to find Viia's homeland.
​
Explore various settlements, meet recruit a cast of characters.
A one-of-a-kind

barter

system. Barter goods directly with traders to earn a profit. Negotiate good deals, but be careful not to anger your traders.
Sell

goods for coins and safely store inside your magical

Coin Chest

, building up your

wealth

to meet milestones.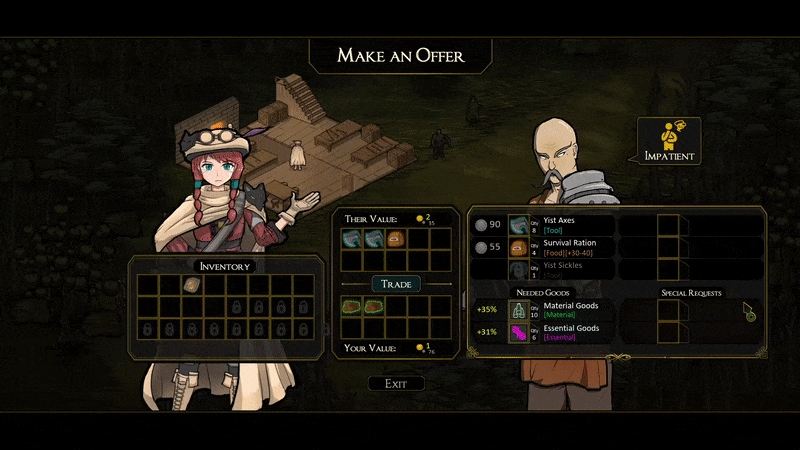 Turn-based combat with quick-time interactions, a challenge to both your wits and

reflexes

.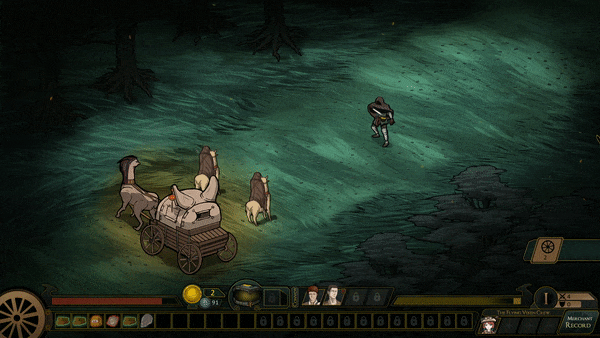 Explore, Trade, and Earn Ten Thousand Coins
Explore Grand Emperium, travel to various settlements, identify profitable trade routes, survive hazards and hostiles encounters, earn

Ten Thousand Coins

!
Ten Thousand Coins is currently in Alpha Development. Any game-play or art shown so far is not representative of the final state of the game.